Transformation Tuesday ?
Transformation Tuesday 
BelleDentals Composite Resin Crowns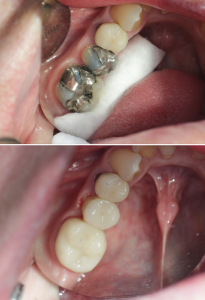 CRCs are crowns that are made out of composite resin material – and are built up gradually, rather than constructed in a laboratory with ceramic material. In Dr Alex Huszti's experience composite resin is better at integrating with the teeth, and does not require the reduction of any healthy tooth structure.