Meet Our Team
BelleDental was established in April 2001 by Dr Alex Huszti.
The practice is located in Valentine, near Newcastle, to take advantage of the relaxed nature of the area as well as ample, untimed parking for our patients – away from the hustle-bustle of town.
Our Team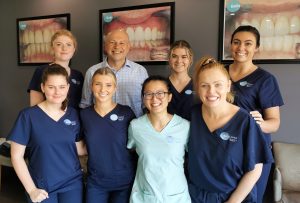 ---
Dr Alex Huszti
Alex graduated from Sydney University in 1989 and has almost exclusively practiced in Newcastle since graduating.
Alex's special interest areas are all forms of adhesive dentistry, cosmetic dentistry, full mouth rehabilitation, as well as popular music, skiing and racing cars.
Alex is the principal dentist at BelleDental – He has a passion for his work and promises his patients consistent quality and continuing care.
---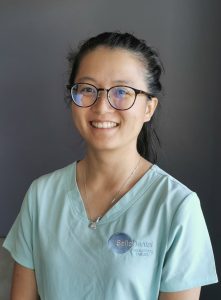 Chia
Chia is a BelleDental's Dentist.
Chia has been closely trained by Alex and follows the same passion for constant   quality and conservative dental treatment. 
---

Larissa
Larissa is BelleDental's Oral Health Therapist.
She is dedicated in providing a positive, gentle dental experience in prevention of dental diseases and management of your dental health.
---
Racquel
Racquel is our social media/marketing manager.
She is very friendly, informative and has a deep understanding of BelleDental's procedures. She has been with us for 10 years.
In her spare time Racquel enjoys spending time with her family and friends, travelling and having a few wines on the weekends.
---
Heidi
Heidi is one of our Dental Assistants.
Heidi has a kind and gentle personality. She is always happy to assist you and answer any questions you may have.
Heidi has almost completed her Certificate 3 in Dental Assisting.
---
Indiana
Indy is another lovely dental assistant.
Indy has a caring personality. She is enthusiastic about developing a deeper understanding about BelleDentals procedures.
She is currently completing her Certificate 3 in Dental Assisting.
---
Sarsha
Sarsha is another one of our wonderful dental assistants.
She is also new to our team!  Sarsha has been learning the ways of BelleDentals procedures.
She will be starting her Certificate 3 in Dental Assisting very soon!
---
Tayla

Tayla is our newest dental assistant.
Tayla is enthusiastic about learning and understanding all of BelleDentals procedures. She will be starting her Certificate 3 in Dental Assisting very soon!
---
BelleDental offer a holistic approach to dentistry within the Newcastle area, for more information or to book an appointment click here to get in touch.