Flossing is important!
Flossing is an important oral hygiene practice
?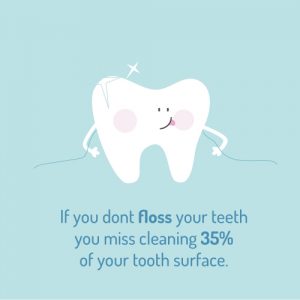 Tooth decay and gum disease can develop when plaque is allowed to build up on teeth and along the gum line…
Cleaning between teeth removes plaque that can lead to cavities or gum disease from the areas where a toothbrush can't reach.