The Future of Conservative Dentistry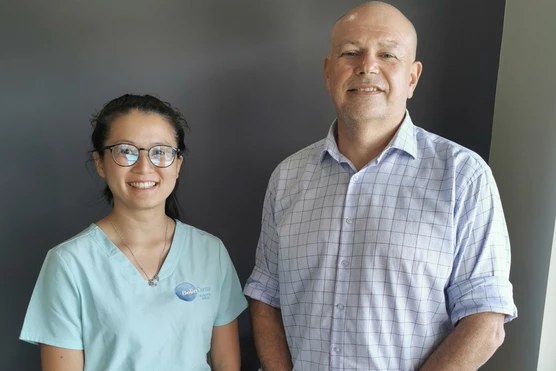 Much of the type of dental care that I have been delivering at BelleDental over the last 20 years (and in other dental practices prior) is founded in the concepts of conservatism, planning and simplicity of care. When executed with passion, this kind of dentistry delivers versatile, durable as well as cosmetically pleasing functional outcomes. Unlike much of what is being promoted as being "state of the art", it is not founded on the latest computerised gadgetry.
Instead, the restorative systems I've developed rely on a proven knowledge base that has firm foundations in adhesive systems, occlusion (how your teeth bite together) and biomechanics – with a generous serving of art. Cosmetics is a given – cosmetically pleasing results are the simple by-product of delivering the above concepts effectively.
This is why I've struggled to find a young dentist that has a passion for these most basic of skillsets associated with modern dentistry. These concepts are just not sexy – they're not some type of "magical" computerised gadget that relieves workload and mindlessly delivers solutions. You see, even if some type of computerised gadget was available, the final outcome would still be reliant on the imparting of a proven knowledge base to that restorative outcome. Definitely not sexy. So, maybe you can see why I've struggled to find a young dentist.
Until now.
Late last year, I was contacted by a young dentist – Chia. She told me that she had boarded with a common friend while on a dental program at Charles Sturt University. I discussed with Chia what I was looking for, and she was onboard 100% from the beginning.
In the short time that Chia has been working with me, she has mastered the specific ways that we use dental adhesives – and implemented this in the reconstruction of teeth using the techniques for BelleDental CRCs. I didn't expect that Chia would be placing CRCs so soon, but by following the specific steps, techniques and close mentoring from myself – she is producing virtually identical results to myself.
When I graduated, I didn't have the benefit of such a mentor – but then again, it was easier back then to find and study 'coal face' operators. The world was commercialised, but a lot less so than today. Unfortunately, the dental world feels as though it's become a place where much of the most important fundamentals are overlooked in preference to the more commercially viable, expensive and often complex treatment modalities. These expensive treatment modalities are almost invariably much more invasive than more 'traditional' treatment options – yet the successful use of these more complex treatment modalities still requires a comprehensive understanding of fundamentals. Maybe I sound like someone my age, but I am concerned about the loss of many conservative skill sets in dentistry – especially ones that can deliver simple, durable, beautiful restorations that aid in keeping teeth for life.
This is the skill set that I'm committing to Chia – and I hope that if you are looking for simpler, more conservative outcomes that you consider Chia and Belledental for your dental needs. And in the process, you'll be helping to keep the future of conservative dental care alive.
Pictured top: Alex and Chia
This article was originally published here at intouch Magazine.
---
DR ALEX HUSZTI BelleDental
Alex has had a career focused on low-biologic cost reconstructive cosmetic dental care – common sense teeth for life. Alex services clients in the Hunter Valley, Newcastle, Lake Macquarie and Maitland areas.